Let the Doctor make a house call
and take care of your driveway concerns!
Just one call made these differences!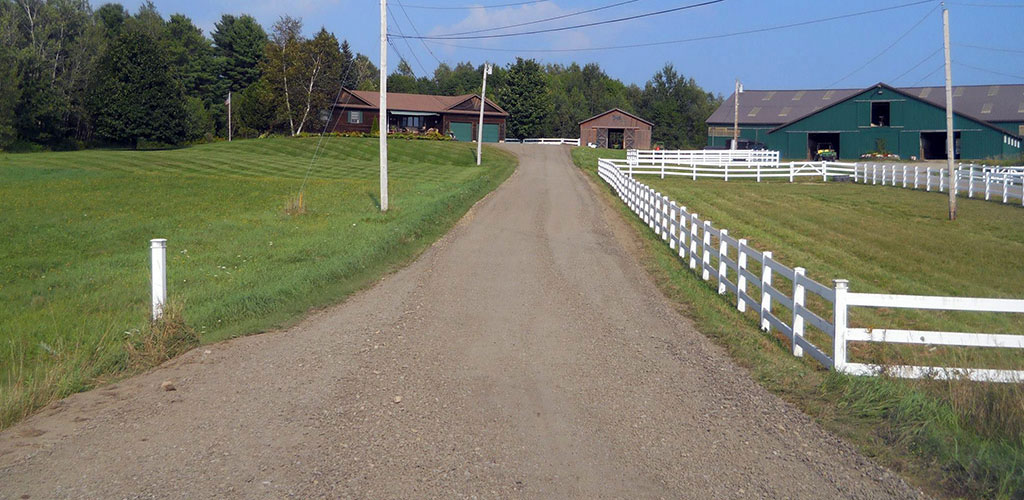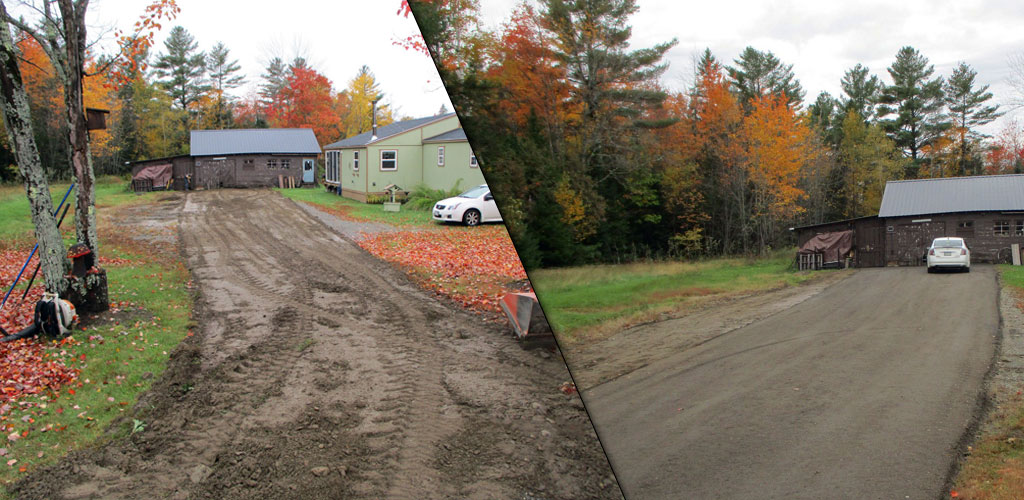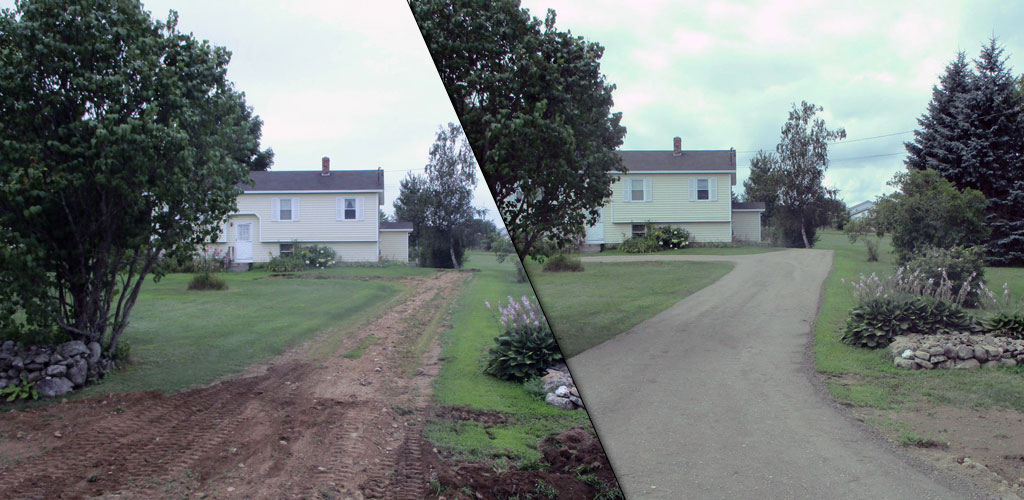 Pothole and Rut Repair System for Gravel Driveways & Surfaces
Processed aggregate can be a good alternative to paving when you work with The Gravel Doctor! If you are a homeowner, or own a business, with a gravel driveway, or parking lot that is overrun by potholes, ruts, worn out pavement, or mud we can help you. We have been repairing gravel surfaces, while at the same time increasing property values and providing our customers with less wear and tear on their vehicles as a result of an improved driving surface.
Our Services
Driveways
Roads
Parking Lots
Horse Stables

Excavation
Cemetery Roads
Golf Courses
Retaining Walls

Our process is simple and the results are extraordinary. We use a revolutionary new system that levels, recycles and restores gravel driveways, roads, parking areas and other unpaved surfaces. With the process we use the repairs will last longer than merely filling potholes with a load of gravel. Our unique system removes the potholes, ruts and corrugations, leaving a smooth, compacted surface. To save our customers money, we may be able use the existing gravel and recycle it to save the purchase of new materials.
We can also supply and install many types of aggregates and materials including the following:
Bank Run Gravel
1" – 2" Screened Gravel
Geotex Road Stabilization Materials
2" Minus Crushed Gravel
Reclaimed Asphalt

¾" Crushed Gravel
Crushed Ledge Base
Culverts
Natural or Colored Clear Stone
Please consult with us regarding the best application for your project. Estimates are free!
We offer yearly maintenance and service packages to camps, commercial, industrial and municipal accounts. Proper driveway, parking lot and road maintenance provide many advantages and can save you time and money by avoiding unnecessary major repairs. It also means less gravel hauled in each year to resurface the road or repair chronic problems. Ask about our maintenance and service packages and start saving money today!
We also offer snowplowing services for residential and commercial accounts.